Memorial Day Sale: Extra 15% Off Wireless Earbuds and Bluetooth Speakers
Waiting for the right time to purchase a new Bluetooth speaker, headphones, or earbuds? Your patience is about to pay off. That's because this Memorial Day weekend you'll save an extra 15 percent off our already heavily discounted prices on these options at the Geek Shop when you use the code WEEKEND15 at check out.
B&O H4 Bluetooth Over-Ear Headphones
MSRP: $299.00   |   Sale Price: $179.99   |   With code WEEKEND15: $152.99
Exceptional audio, comfortable fit, and long battery life are qualities you should look for in a set of headphones. And B&O H4 wireless over-ear headphones offer them in spades. They look great too, feature controls that let you adjust the track selection, and AUX cables so you'll continue enjoying your soundtrack even after the battery discharges.
OontZ Angle 3 Splash-Proof Portable Bluetooth Speaker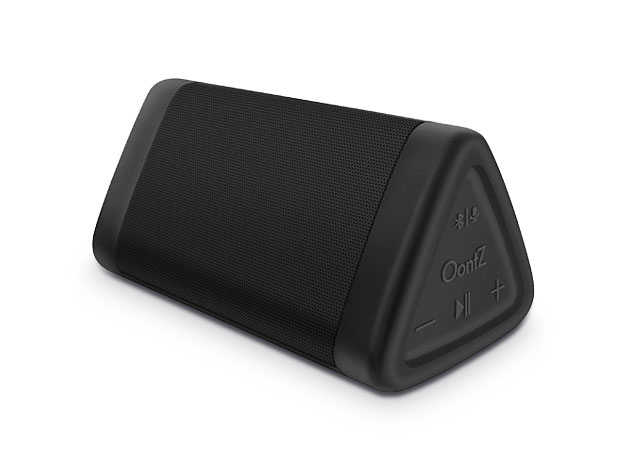 MSRP: $54.99   |   Sale Price: $28.99   |   With code WEEKEND15: $24.64
The OontZ Angle 3 will add a dash of fun to any poolside or beach adventure. Simply pair it to your favorite audio devices — such as a phone or tablet — and enjoy as much as seven hours of continuous audio playback. It features 10 watts of distortion-free sound and it's water-resistant too so rain and splashes won't damage it.

Bluepot Bluetooth Speaker and Power Bank
MSRP: $80.00   |   Sale Price: $34.99   |   With code WEEKEND15: $29.74
The Bluepot is two devices in one. It's a pocket-sized Bluetooth speaker that's the perfect companion for any outdoor adventure and it's a handy power bank that'll charge mobile devices on the go. It features a huge 10,000mAh battery, the speaker has a maximum output of 6W, and you can listen to music and charge devices simultaneously.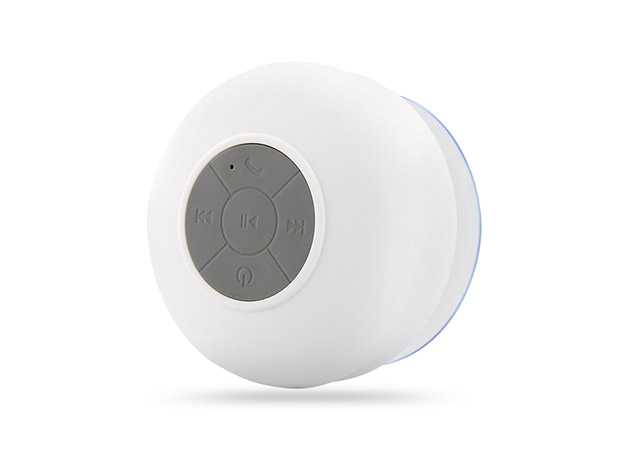 MSRP: $49.99   |   Sale Price: $12.99   |   With code WEEKEND15: $11.04
This high-quality, durable, and waterproof speaker that looks right at home in any wet environment — be it the shower, bath, or pool. It's small, lightweight, and convenient. Just pair it to your audio device, use the attached suction cup to attach it to your shower wall or mirror, and enjoy music while you start your day.
TREBLAB Z2 Wireless Noise-Cancelling Headphones
MSRP: $259.99   |   Sale Price: $78.99   |   With code WEEKEND15: $67.14
An Amazon Choice Product, these headphones feature neodymium-backed 40mm speakers for superior audio, T-Quiet™ active noise canceling technology, and are designed to fit ergonomically so they can be worn all day long. Plus they offer an impressive 35-hour battery life, so they'll be sure to last as long as you.

AirTaps Wireless Bluetooth Earbuds with Charging Case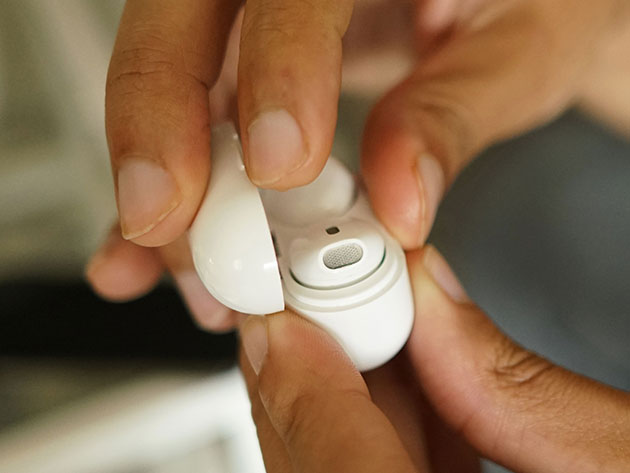 MSRP: $99.90   |   Sale Price: $24.99   |   With code WEEKEND15: $21.24
Looking for a set of wireless earbuds that offer great sound without breaking the bank? Then check out AirTaps. They offer superior audio, feature state-of-the-art Bluetooth technology, and are lightweight so you can wear them comfortably for hours. And they cost less than $25 so they're easy on the pocketbook too.
MSRP: $149.95   |   Sale Price: $64.99   |   With code WEEKEND15: $55.24
Functionally speaking, there's almost no discernable difference between these and a set of highly sought after Apple AirPods. Except one: Price. Brio's provide a crisp and clear sound, they boast an enormous 50 hour playback time with the included charging case, and they'll pair easily to your devices using the newest Bluetooth 5.0 technology.

TaoTronics Bluetooth Headphones With 50mm Drivers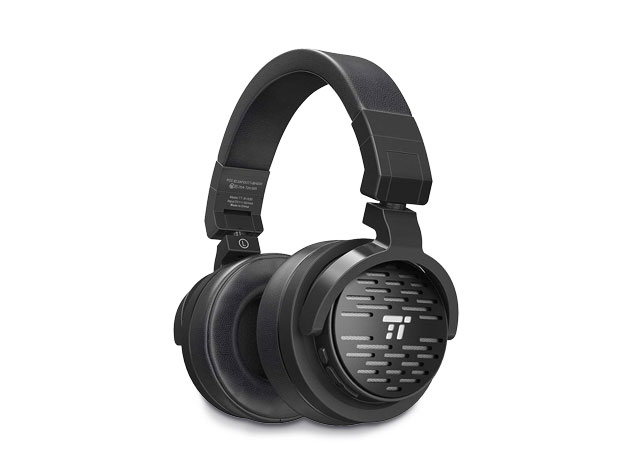 MSRP: $54.99   |   Sale Price: $39.99   |   With code WEEKEND15: $33.99
These headphones are a serious value. They deliver deep sound thanks to their 50mm drivers, feature memory foam ear cups for a comfortable fit, and an extra large battery that offers up to 25 hours of continuous playback. You'd be hard pressed, in fact, to find another set of headphones in this price range that offers similar specs, making TaoTronics a must purchase item.
FRESHeBUDS Pro Magnetic Bluetooth Earbuds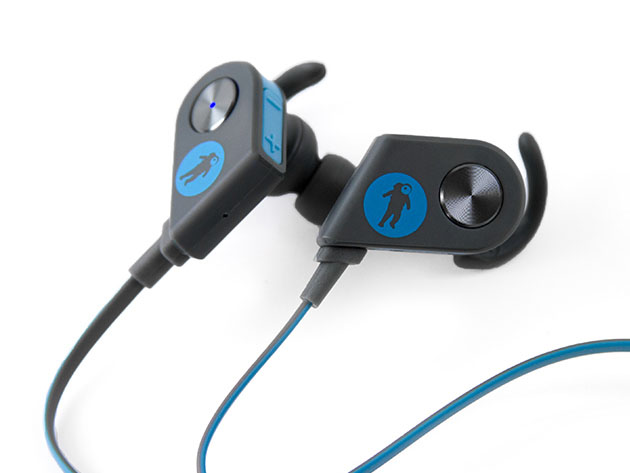 MSRP: $119.95   |   Sale Price: $29.95   |   With code WEEKEND15: $25.46
Perfect for anyone on the go, FRESHeBUDS Pro Magnetic Bluetooth Earbuds are water and sweat resistant, feature a sound performance that's best in class, and has the battery power to let you listen for long periods. Whether going for a run, hiking in the woods, or commuting to work, these headphones could be the perfect addition.
FireFlies True Wireless Earbuds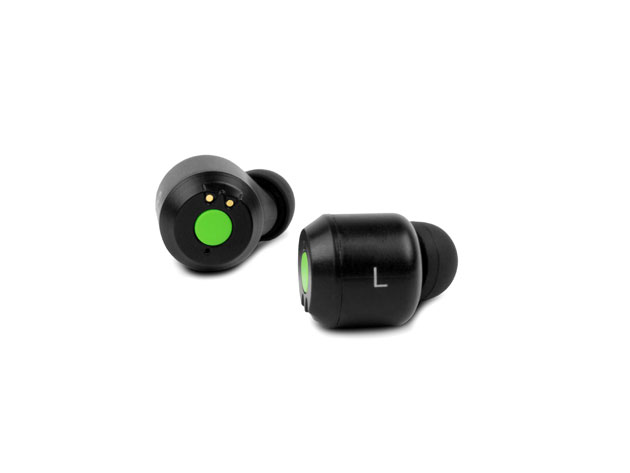 MSRP: $149.99   |   Sale Price: $54.99   |   With code WEEKEND15: $46.74
These earbuds are ideal for anyone that enjoys an active lifestyle. They're extraordinarily comfortable so you can wear them for long sessions, they feature an impressively long 10-hour playback time, and they provide a crisp audio performance. And, best of all, they cost way less than other truly wireless earbuds that boast similar specs.
Like these deals? Check out Vault — you'll get four premium tools, including NordVPN and Dashlane, to supercharge your online security. Enter code VAULTONE to try it out for just $1!